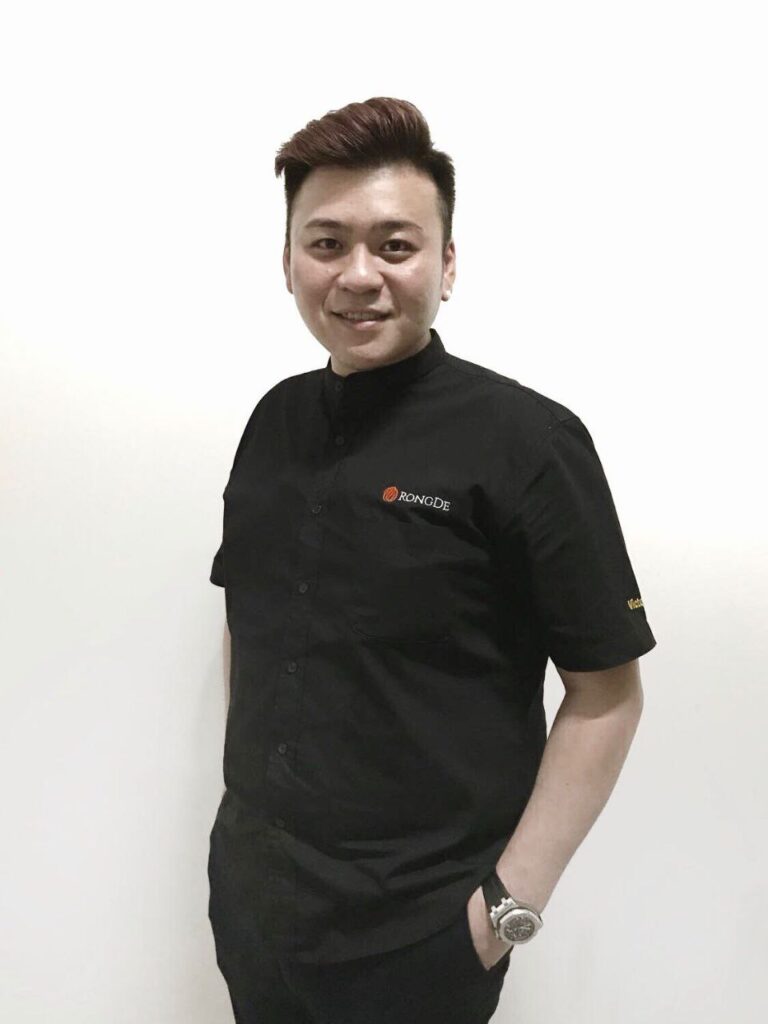 Mr Victor Tan brings a wealth of experience and leadership to the helm of RongDe Holdings, with a proven track record in strategic business planning and sound financial management. An industry veteran, his career spans over 15 years in different sectors.
At the heart of his leadership style is a commitment to teamwork and a culture that encourages innovation. His ability to foster a vibrant, collaborative environment is key to the success of the businesses under RongDe Holdings, bringing together talented professionals and maximizing potential.
With a clear vision for the future of RongDe Holdings, Mr Victor Tan believes in smart, calculated investment strategies that prioritize long-term growth. He has demonstrated time and again his ability to identify lucrative opportunities, while adeptly managing risk to ensure stable growth of the business portfolios.
At present, Mr Victor Tan holds the esteemed position of Managing Director for MarinEx Pharmaceuticals and Glucoscare International, driving growth and pioneering innovation within these entities. His sharp leadership and progressive outlook have significantly contributed to their sustained success and growth.
Beyond his roles at MarinEx and Glucoscare, Mr Victor Tan also serves as a shareholder and business mentor for Enchanted Café, Settlers Café, Threecheers Co, Mosanco, Treeants Media and Maecaro Design. Through his mentorship, he imparts his valuable wisdom and skills, enabling these ventures to flourish and reach their zenith.
Moreover, Mr Victor Tan is a shareholder of the Amber Collection, a prestigious organization that boasts six Guinness World Records for its unique collection of gems and ambers. This affiliation underscores his eclectic interests and his dedication to supporting and participating in enterprises that aim for distinction.
As a socially conscious leader, Mr Victor Tan champions ethical business practices and is dedicated to contributing positively to our communities. This responsibility not only benefits society but also supports long-term profitability and company reputation.
His financial acumen, industry knowledge, and sound strategic planning make Mr Victor Tan an effective steward of RongDe Holdings.
Mr. Cheong Wing Kiat, a distinguished co-founder of Rongde Holdings, is motivated by the conviction that value emanates from people and ideas. Renowned globally as a Business Family Strategist, his ability to foster businesses by providing essential infrastructure, funding, and mentorship is second to none. Many of the enterprises he has nurtured have ascended to become regional leaders in the health and functional food sectors.
Founded in August 1990, Business Concept, under the stewardship of Mr. Cheong as Founder and Managing Director, has flourished into a leading business family consultancy. Beyond acting as a family investment holding for equity, property, and passion assets, Business Concept offers invaluable advisory services. These encompass devising family and business strategies, guiding family business successors, and identifying and supervising service providers.
Mr. Cheong Wing Kiat's vast knowledge and proficiency have elevated him to the status of a respected authority in the realms of family, business, and wealth management. Drawing upon his personal journey as a key member managing a diverse third-generation Chinese family business, he has successfully steered through the multifaceted challenges such businesses face.
Possessing a Bachelor's Degree in Accountancy from the National University of Singapore and a Master of Science degree in International Marketing from Strathclyde University (UK), Mr. Cheong's career has spanned an expansive range. From his nascent days as a corporate accountant to his engagements as a venture capitalist and business family strategist, he has garnered a wealth of knowledge. Yet, it was his stint as the "business leader" (1995-2011) of the acclaimed Wen Ken Group, one of Southeast Asia's top-performing Chinese family businesses, that truly underscored his leadership prowess and strategic finesse.
Through his profound understanding of family business dynamics, Mr. Cheong Wing Kiat has left a lasting imprint on the industry. His talent for identifying opportunities, nurturing potential, and guiding businesses towards enduring success has secured him a prominent position in his field. Mr. Cheong's insightful contributions and strategic foresight continue to influence RongDe Holdings' direction, catapulting the organization to new pinnacles under his mentorship.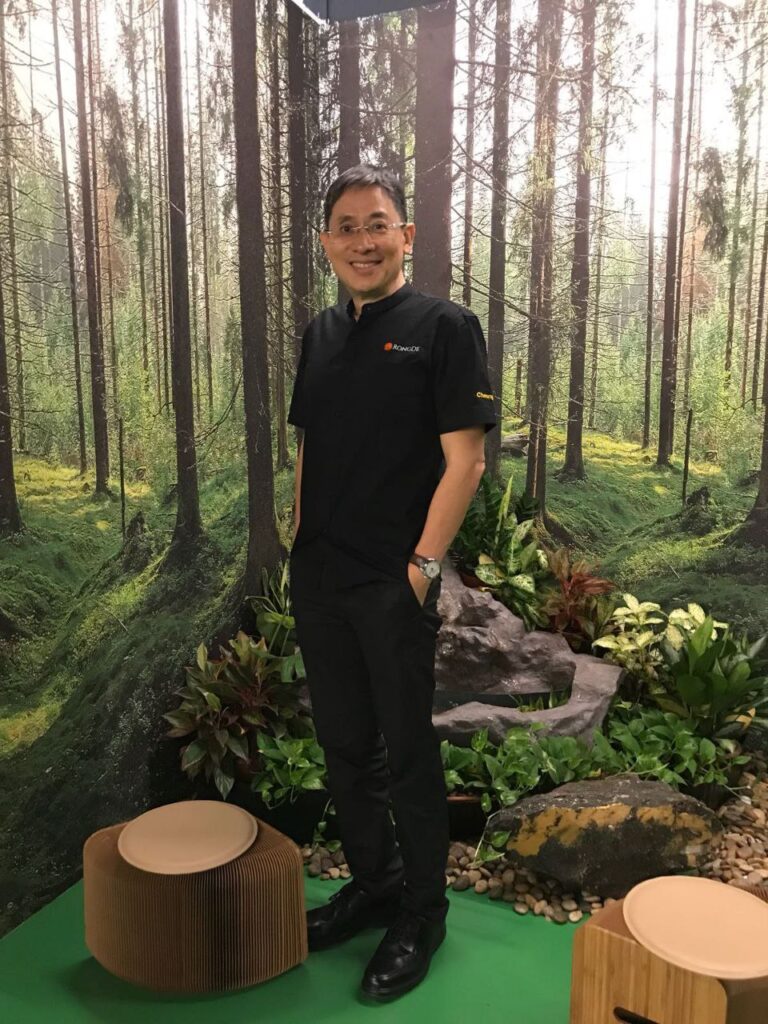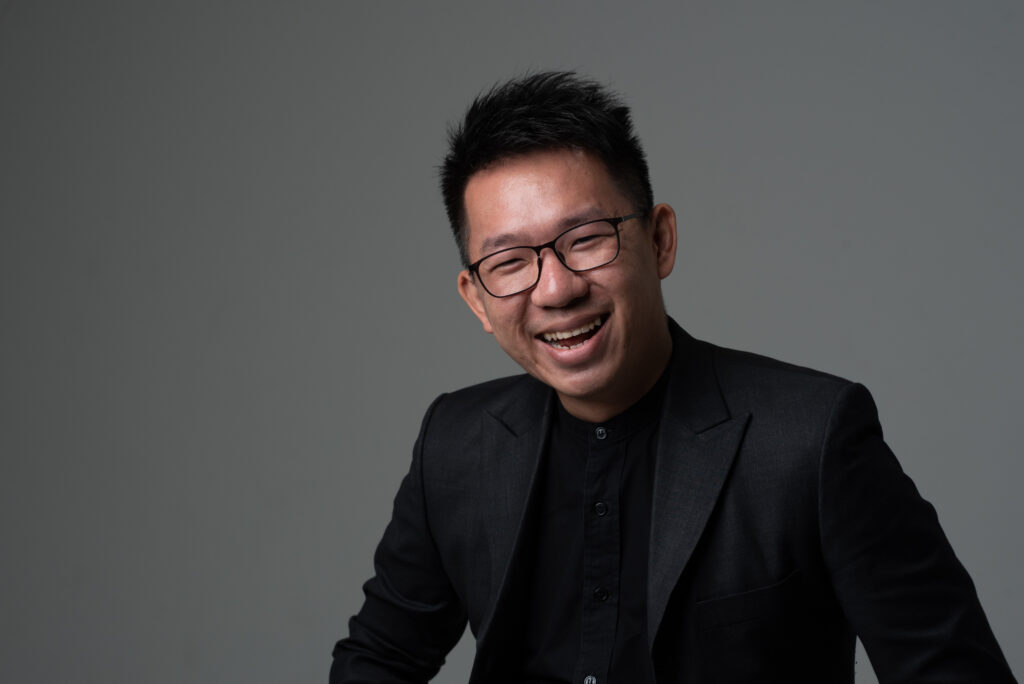 Mr. Jasper Chan, a distinguished co-founder of RongDe Holdings, skillfully blends his enthusiasm for science and business to fuel advancement and triumph. With roots in biotechnology and a keen eye on bioinnovation, Jasper began his career in the sales department of a direct-selling company. Here, he refined his sales prowess and progressively ascended to leadership positions within the organization.
Motivated by a profound interest in education, Jasper stepped into the educational sector as a civil servant, thus broadening his expertise and competencies. Eager to expand his corporate experiences, he subsequently launched into a career in corporate sales, delving deeply into the complexities of the trade.
Jasper's entrepreneurial drive and cooperative mentality inspired him to collaborate with Victor Tan, co-founding the business development arm of MarinEx Pharmaceuticals. This initiative paved the way for the inception of RongDe Holdings. Alongside Victor and the other esteemed co-founders, Jasper set off on a transformative endeavor to construct a vibrant and multifaceted business conglomerate.
Currently, Jasper holds instrumental positions within RongDe Holdings and its affiliated enterprises. He functions as the Executive Director for MarinEx Pharmaceuticals, GlucosCare International, and Mosanco Singapore. In addition to this, he shoulders the crucial role of Head of HR for the entire RongDe Holding group, supervising the human resources operations across nine portfolios. Moreover, Jasper directs the technical team accountable for research and development in the health and pharmaceutical sector within RongDe Holdings.
With his proficiency in science, business, and human resources, Jasper Chan contributes significantly to the strategic growth and operational superiority of RongDe Holdings. His multifaceted role emphasizes his dedication to nurturing innovation, talent cultivation, and technological advancements within the organization. As RongDe Holdings continues to prosper under his stewardship, Jasper's unwavering commitment and leadership persist in guiding the company's trajectory towards novel avenues of success.
Mr. Aeos Tan, a dynamic and driven co-founder of RongDe Holdings, infuses the organization with his distinct perspective and energy. Despite being the youngest among the co-founders, Aeos has quickly earned his place as a formidable player in the world of business.
In his current role as Managing Director of Threeways Freight Forwarders and Enchanted Cafe Singapore, Aeos has demonstrated exceptional leadership and strategic acumen. During the unique challenges posed by the Covid-19 pandemic in 2020, he showcased extraordinary resilience and forward-thinking. Under his direction, Enchanted Cafe experienced significant growth, rapidly expanding from a single location to a remarkable six outlets in just 12 months. This achievement attests to Aeos' ability to navigate turbulent waters and seize opportunities.
Beyond his responsibilities at Threeways Freight Forwarders and Enchanted Cafe, Aeos serves as the Chief Operating Officer for Threecheers Co and Settlers Cafe. This multi-dimensional role allows him to apply his operational know-how to ensure these ventures operate smoothly and continue to grow.
Aeos Tan's unwavering determination, strategic approach, and precision in executing plans have rendered him an integral part of RongDe Holdings. As the company continues to thrive, Aeos' forward-thinking leadership and relentless drive will be central in shaping its future. His dedication to excellence and passion for success position him as a crucial driving force behind the ongoing growth and development of RongDe Holdings and its associated entities.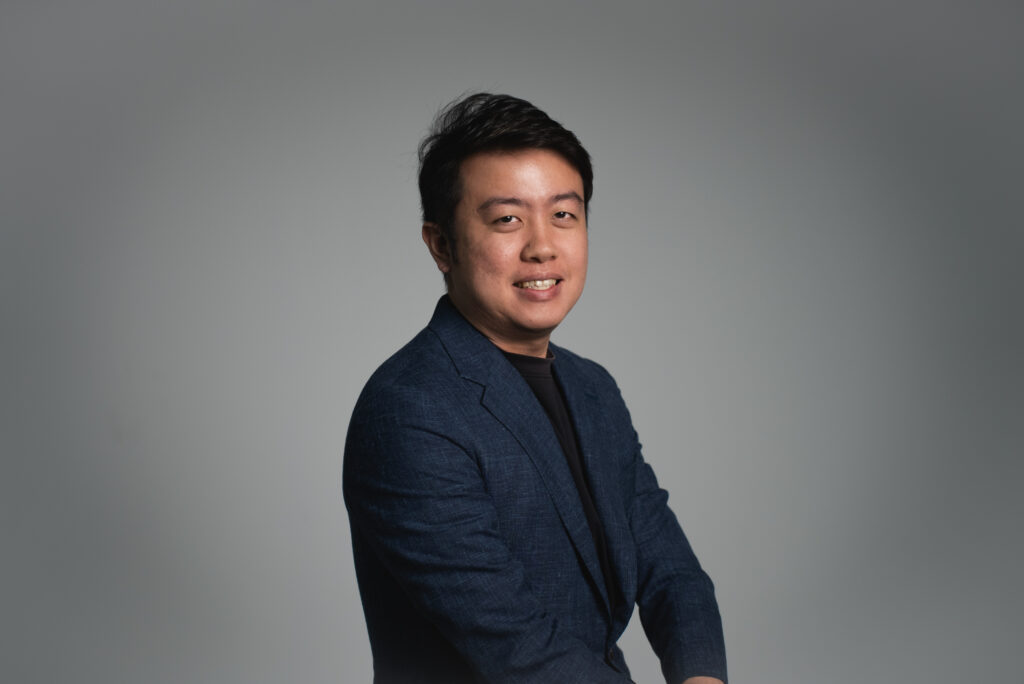 Mr. Desmond Tay, an experienced co-founder of RongDe Holdings, lends over a decade's worth of expertise in sales and business development to the team. His career trajectory spans both domestic and multinational firms, where he consistently stood out for driving growth and establishing strategic alliances.
Desmond's significant contribution to RongDe Holdings started with his work in the business development team of MarinEx Pharmaceuticals. Leveraging his sharp business acumen and unwavering dedication, he was instrumental in launching the brand in the Cambodian market, amplifying its presence and accelerating its growth.
Desmond currently serves as the Executive Director at MarinEx Pharmaceuticals, leading the charge in business development initiatives. His proficiency in identifying novel opportunities, cultivating client relationships, and broadening market reach has been central to the company's trajectory of success.
In addition to his responsibilities at MarinEx, Desmond also holds the critical position of Head of Business Development at Kenford Resources & Marketing, a well-established distribution company with a robust 35-year legacy. In this role, he capitalizes on his wide-ranging knowledge and network to nurture strategic partnerships, stimulate growth, and capture market opportunities.
Desmond Tay's in-depth knowledge of sales strategies and business development plays a crucial role in RongDe Holdings' expansion and success. His enduring determination, keen market insights, and capacity to build productive partnerships have solidified his position as an invaluable co-founder. As RongDe Holdings continues to prosper under his guidance, Desmond's unwavering commitment and business acumen will continue to drive the company towards further milestones of achievement.